Faculty - Team of Trainers and Speakers
PROF. DR. WOLF SINGER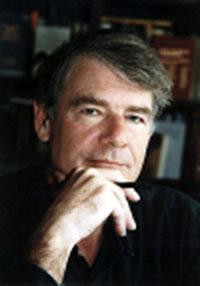 PROF. DR. WOLF SINGER
Wolf Singer ha studiato medicina e compiuto il training post-dottorato in Psicofisica e Comportamento Animale al Dipartimento di Psicologia all'Università del Sussex, Inghilterra. Nel 1972 ha iniziato a lavorare all'Istituto Max Planck di Francoforte per la Ricerca sul Cervello. Dal 1981 al 2011 è stato Direttore dell'Istituto Max Planck e detiene ancora oggi uno stato Emerito presso questa struttura. Wolf Singer ha ottenuto importanti riconoscimenti a livello internazionale ed è un membro dello staff editoriale dei più prestigiosi giornali in campo delle neuroscienze. È stato Presidente della European Neuroscience Association e si annovera fra i direttori della European Science Foundation. Ha fondato la Frankfurt Institute for Advanced Studies (FIAS) assieme ad un collega, ed ha iniziato la fondazione della Ernst Strungmann Institute (ESI) per le scienze cognitive.
SADHANA SINGH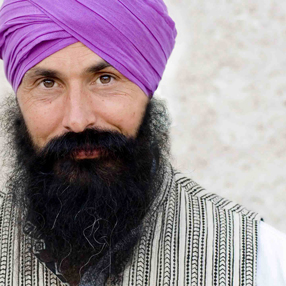 SADHANA SINGH
Sadhana Singh è Lead Trainer di Kundalini Yoga e autore di molteplici libri. Ideatore dei Progetti "Crystallizing the Diamond®", "Kundalini Yoga Counseling®" and "L&MKYT®: Leadership and Management Kundalini Yoga Training", un corso per persone che guidano Aziende ricoprendo posizioni di responsabilità. Dedica molto del suo tempo al counseling pubblico e privato nelle Aziende come: PHILIPS MORRIS, LIERAC, TELECOM, FIM
International Motorcycling Federation, GENERALI INA ASSITALIA, ARS AND INVENTIO (Italia), GRUPO ROMERO (Perù), OMIBIS d.o.o (Slovenia), BIODERMA. Negli ultimi 7 anni Sadhana Singh ha insegnato Kundalini Yoga in Università Pubbliche e private in Italia nei Master di Leadership e Successo
PROF. DR. ROLAND FALB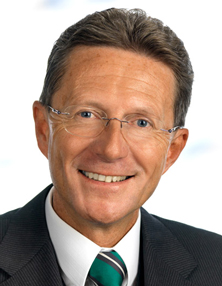 PROF. DR. ROLAND FALB
Roland Falb ha studiato ingegneria industriale alla Technical University a Graz (Austria) e ha lavorato come scienziato e speaker? nel campo dell'ottimizzazione delle organizzazioni e dell'ergonomia. Nella sua carriera industriale ha occupato posizioni di rilievo nel Marketing e Vendita, diventando successivamente Direttore del Personale in una delle aziende leader in Austria. Da oltre 20 anni e' Managing Partner in uno delle società di consulenza più riconosciute a livello mondiale. I suoi clienti si contano in Europa, USA, Cina e Giappone. Le sue competenze primarie sono lo sviluppo dell'organizzazione, la gestione del cambiamento, risorse umane, e opera come coach personale per importanti manager e politici.
GURUCHARAN KHALSA, PHD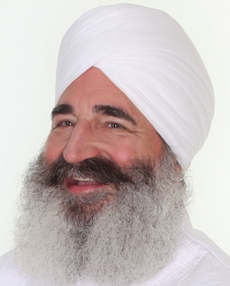 GURUCHARAN KHALSA, PHD
Gurucharan Khalsa, è un leader nel disegno e nell'applicazione della meditazione e del respiro controllato. E' Professore di Ricerca in Scienze Contemplative e Dialogo Interdisciplinare alla Chapman University negli USA, e conduce una pratica professionale come consulente e counselor. Nel insegnamento Gurucharan si avvale di una pratica personale di 45 anni di meditazione, mantenendo l'approccio pragmatico di operatore clinico e lo scetticismo di un ricercatore. E' un'esperto di Kundalini Yoga come insegnato da Yogi Bhajan, ed e' stato interprete e scrittore dei suoi insegnamenti dal 1969. Oltre ad aver sviluppato I 21 Stadi della Meditazione (The 21 Stages of Meditation) è co-autore con Yogi Bhajan di Breathwalk e la Mente (Breathwalk e la Mente).
DIPL.ING. GUNDULA MARIA AVENALI (ehem. SCHATZ)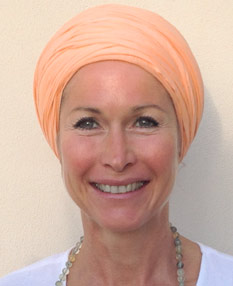 DIPL.ING. GUNDULA MARIA AVENALI (ehem. SCHATZ)
Gundula Avenali, aka Puran Sukh Kaur, ha avuto a che fare con le scienze naturali e gli insegnamenti spirituali da più di 25 anni. Dopo aver completato gli studi universitari in Biotecnologia, si è occupata per più di 10 anni di business ed economia. È la Fondatrice e Direttore della Waldzell Leadership Institute. Gundula Avenali gestisce la sua scuola di yoga e yoga terapia. E' certificata come insegnante di Hata e Kundalini Yoga, Yoga terapeuta e trainer di intelligenza spirituale.