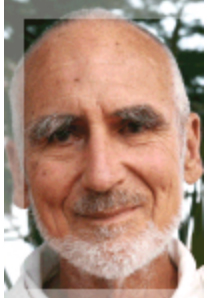 Benedictine monk and spiritual authority, Author of Gratefulness, the Heart of Prayer
David Steindl-Rast was born in Vienna, Austria, where he studied art, anthropology, and psychology, receiving an MA from the Vienna
Academy of Fine Arts and a PhD from the University of Vienna. In 1952, he followed his family who had emigrated to the United States. In 1953, he joined a newly founded Benedictine community in Elmira, NY, Mount Saviour Monastery, of which he is now a senior member. After twelve years of monastic training and studies in philosophy and theology, Brother David was sent by his abbot to participate in Buddhist-Christian dialogue, for which he received Vatican approval in 1967. He co-founded the Center for Spiritual Studies in 1968 and received the 1975 Martin Buber Award for his achievements in building bridges between religious traditions. Together with Thomas Merton, Brother David helped launch a renewal of religious life. From 1970 on, he became a leading fi gure in the House of Prayer movement, which affected some 200,000 members of religious orders in the United States and Canada. For decades, Brother David divided his time between periods of a hermit's life and extensive lecture tours on fi ve continents.
Brother David has brought spiritual depth to the lives of countless people whom he touches through his lectures, workshops, and writings. Currently, he serves as founding advisor to A Network for Grateful Living.
Waldzell Speakers
The Waldzell meetings were dedicated to creating an interdisciplinary dialogue with inspiring speakers