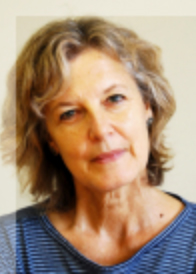 Senior Vice President of Search for Common Ground
Susan Collin Marks is the Senior Vice President of Search for Common Ground, an international NGO working in conflict prevention, reconciliation and peacebuilding, with offices in the Middle East, Africa, Eastern Europe, South East Asia and the United States. She is a South African, and served as a peacemaker during South Africa's transition from apartheid to democracy. She served on the Executive of one of the 11 Regional Peace Committees, and on a daily basis mediated escalating conflicts, intervened in bloody clashes, stood between heavily armed security forces and angry communities, facilitated multiple forums to stem the violence, and helped formulate national policy on community policing. She chronicled South Africa's National Peace Accord in her book, Watching the Wind: Conflict Resolution during South Africa's Transition to Democracy
(USIP) 2000. Since she joined Search for Common Ground in 1994, Susan Collin Marks has launched new country programs, facilitated back-channel, high level talks internationally, established on- going policy forums, initiated the Institutional Learning Team, and lived for two years in Jerusalem co-directing the Middle East program. In 2006, she launched the Leadership Wisdom Initiative offering leadership development and one-on-one support and coaching to political, institutional and civil society leaders. Honors include a 1994/5 Jennings Randolph Peace Fellowship at the United States Institute for Peace, the Institute for Noetic Science's Creative Altruism award in 2005, and a Skoll Fellowship for Social Entrepreneurship in 2006.
She speaks, teaches, coaches, facilitates, writes, serves on numerous boards, and supports peace processes and conflict resolution programs worldwide. She holds a vision of a world of peace and dignity for all.
She believes that our common humanity binds us together more than our differences divide us. She works to make it so.
Waldzell Speakers
The Waldzell meetings were dedicated to creating an interdisciplinary dialogue with inspiring speakers