Our History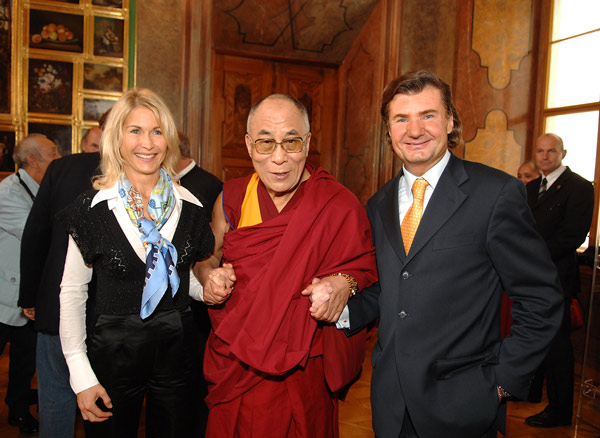 Dipl.Ing. Gundula Maria Avenali (ehem. Schatz), aka Puran Sukh Kaur, is the founder and director of the Waldzell Institute. In 2001 she had the inspiration to start Waldzell during a transformational stay at the famous Esalen Institute with the vision to create a place for interdisciplinary dialogue and integrative healing.
From 2004 to 2008 she organized the Waldzell Meetings at Melk Abbey with Andreas Salcher. In 2008, after a surgery, she fell into coma and had to close down the Institute for nearly two years. In autumn 2010 Gundula Avenali started the Institute again with new perspectives and initiatives.
In 2014, after a period of in-depth study of the science of Yoga, Gundula Avenali started the Waldzell Leadership Institute together with Sadhana Singh with the vision to offer an intense personal transformation program for those leaders of our society, who have the responsibility and opportunity to guide us into a better future.
The Myth Waldzell
Waldzell is a fictitious place in Hermann Hesse's "Glass Bead Game" where selected people, the "Glass Bead Players", create a total work of art, which is intellectual and aware. Its effect reaches far beyond the circle of players and essentially contributes to the spiritual further development of society.
Where precisely the name "Waldzell" of the elite school in Hermann Hesse's "Glass Bead Game" comes from is unknown. We have chosen this name deliberately as a metaphor of Hermann Hesse's "Waldzell". For generations the allegory "Waldzell" ignites the desire in many people to make this imaginary place with all its fine sentiment and high spirits, become a reality. To create this keen and perceptive place, where extraordinary people meet, is the long-term aim of the "Waldzell Institute."