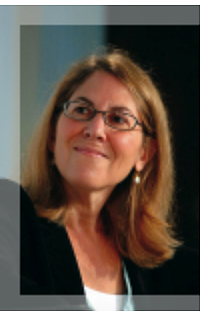 Cofounder of the Omega Institute, teacher of spirituality, Author of Broken Open: How Difficult Times Can Help Us Grow and The Seeker's Guide: Making Your Life a Spiritual Adventure
For more than 30 years Elizabeth Lesser has studied and worked with leading figures in the fields of healing, spiritual development, and cultural change. Her work at Omega has included helping to run the organization, curriculum development, conference weaving, teaching, and writing the yearly Omega catalog, a reference book that describes the work of some of the most eminent thinkers and practitioners of our times.
Omega Institute is a holistic education center at the forefront of personal and professional development. More that 25,000 participants attend workshops and conferences each year on its campus in Rhinebeck, New York, as well as at sites throughout the United States and the world. Founded in 1977, Omega is recognized worldwide for its broad-based curriculum and its unique community spirit. Its course work includes holistic health trainings for medical professionals, healing workshops, spiritual retreats, sports clinics, cross-cultural arts workshops, and a wide variety of classes that 'awaken the best in the human spirit.'
For many years Elizabeth Lesser spearheaded Omega's popular Women and Power conferences, renowned gatherings featuring women leaders, authors, activists, and artists. A student of the Sufi master, Pir Vilayat Inayat Khan since 1971, Elizabeth Lesser has also studied with many other spiritual teachers and psychological practitioners and religious scholars. Elizabeth Lesser attended Barnard College and San Francisco State University. Previous to her work at Omega, she was a midwife and birth educator. She has been active in environmental issues for many years in New York State's Hudson Valley, where she lives with her husband. She is the mother of three sons.
Waldzell Speakers
The Waldzell meetings were dedicated to creating an interdisciplinary dialogue with inspiring speakers