Gundula Avenali, Puran Sukh Kaur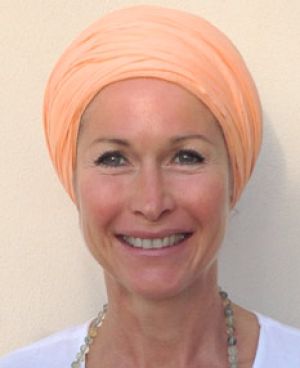 Gundula Avenali, aka Puran Sukh Kaur, has been dealing with natural sciences and spiritual teachings for 25 years. After completion of her university degree in Biotechnology she was more than 10 years in business and politics. She is the founder and director of the internationally renowned WALDZELL INSTITUTE, which brought together personalities like His Holiness the Dalai Lama, Paulo Coelho, Isabel Allende, Frank Gehry, Christo and numerous Nobel Prize winners with decision-makers from business and politics.
Gundula Avenali is a yoga teacher of Kundalini Yoga as taught by Yogi Bhajan as well as of the Integral Yoga by Swami Sivananda and a yoga therapist trained by Guru Dharam Khalsa. Today she co-leads the Waldzell Leadership Institute and the Yoga Academy Yoga Veda. With her pro-bono initiative Architects of the Future she supports young social entrepreneurs from around the world.